One last year end list!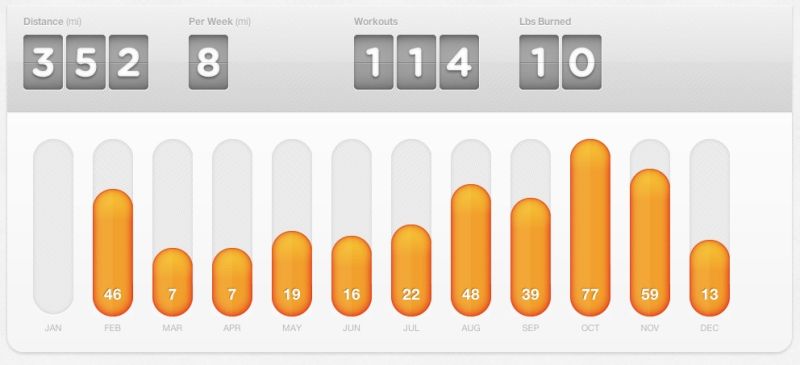 I like how misleading looking October is, if you don't know that I started biking a lot more. No, surprise, I actually swam 77 miles in one month.
My work trip went pretty well, 12+ hours of transit on the return leg due to a blizzard NOTWITHSTANDING. The best ever news: my work nemesis quit! If you're wondering how did I already acquire a work nemesis, other than through the sheer force of my charming personality and the sheer force of his constant need to talk about strippers,
I just don't know what to tell you
.
So far I have accomplished only one thing on my to-do list for January, even the fun things. Fun things remaining: watch [all the movies],
Elementary
, finish
The Hour
(hahaha). The only good thing about work trips is that I end up reading a shit load due to SO MUCH AIRPORT DOWNTIME. I finally finished
1968
, which was awesome, but I had been reading it since sometime embarrassing like September.
Let's play a game called: Is this cute, or terrifying?